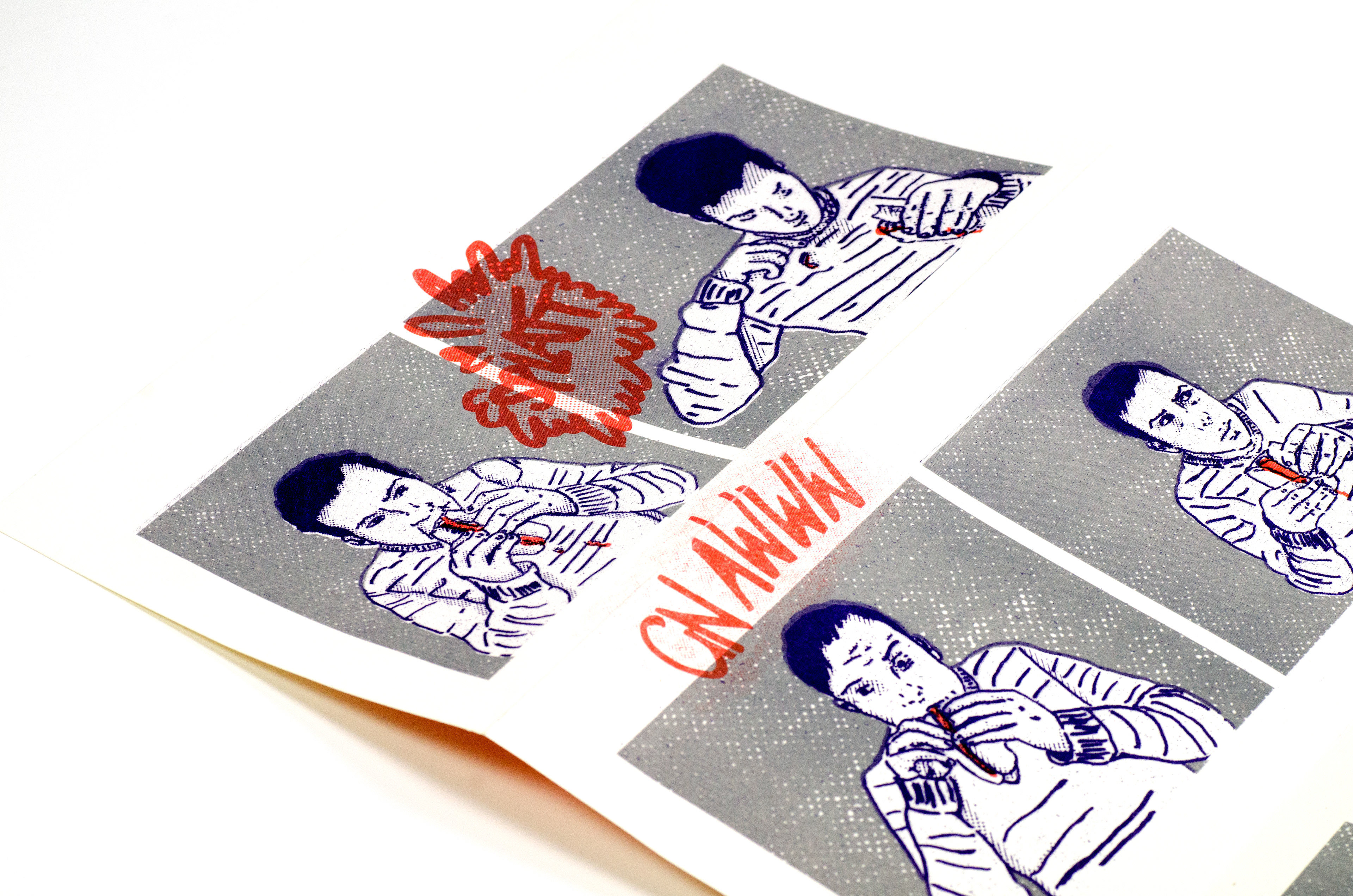 This comic strip was a satirical response to a radio podcast called 'Dangerous Appetites' produced by Eleanor McDowall for BBC radio. The original podcast is about the Coney Island hotdog eating competition between competitive eating champions, Joey Jaws Chestnut and Takeru Kobayashi. 

Kobayashi is shown in separate panels gorging on a hotdog whilst at Coney Island. He is so engorged in the food that fails to notice the huge beast devouring and destroying everything at hand. Godzilla is featured on the flipside of the comic as a single, poster sized panel. The image is instantly recognisable as it has been appropriated from iconic Japanese Godzilla posters from the 1950's. In the original image Godzilla is pictured munching on a passenger train, here I have changed it to show him devouring a roller coaster ride from the Coney Island theme park. Rather than representing nuclear weapons, here Godzilla represents Kobayashi's opponent.
Inspired by vintage action comics and pop art, I have used halftone texture and manga speed lines within the illustrations. I have then risograph printed the final fold out comic in a minimal colour palette of purple, grey and red.