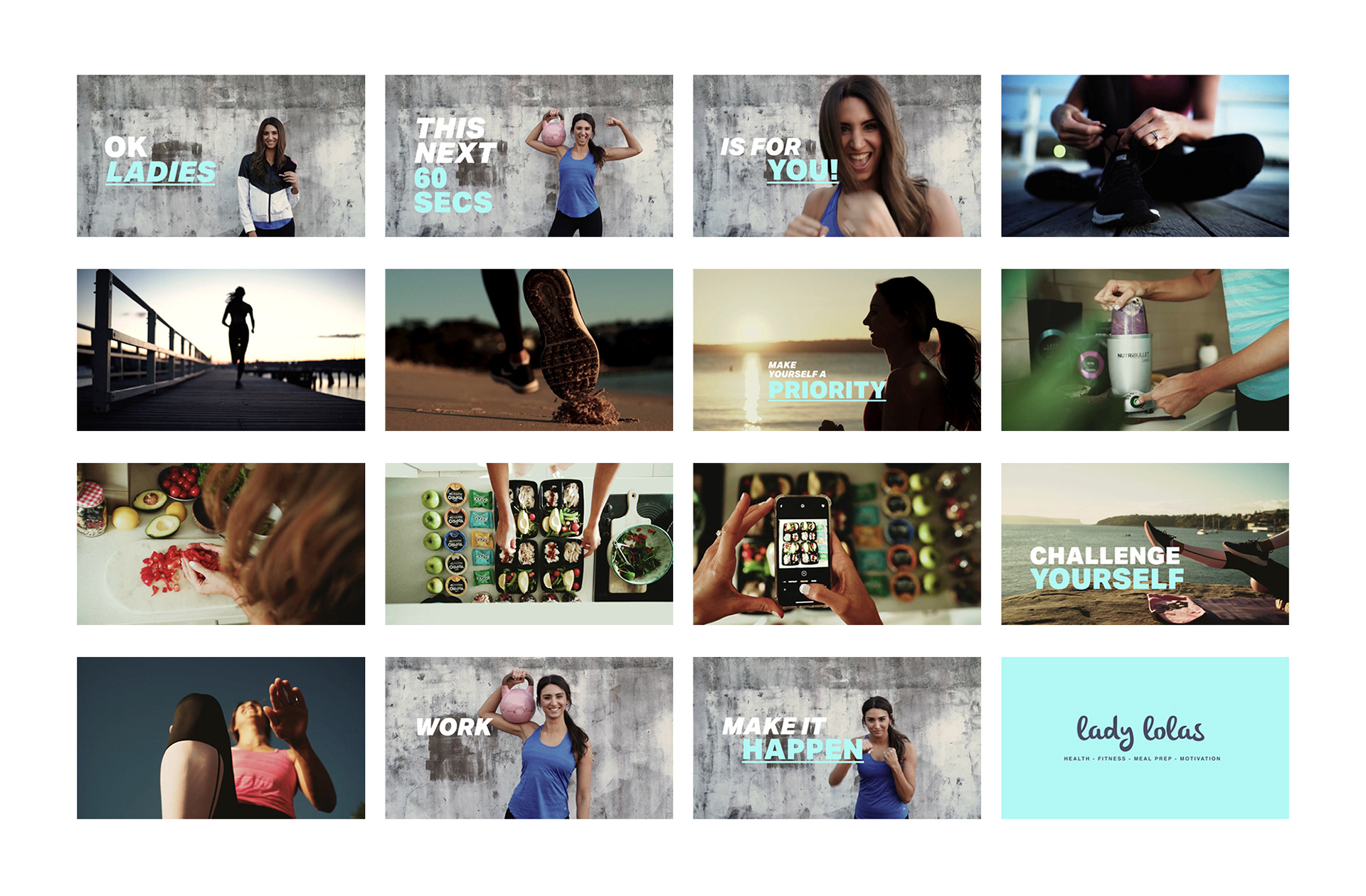 Katie Lolas, known as Lady Lolas, is a health and fitness blogger. With a 139K instagram following, the influencer inspires women to maintain a healthy and sustainable lifestyle by sharing content on meal prep, exercise and setting realistic goals.
In this collaboration between Northwood Green and CloudHerd Film Co, I worked closely with the production company to produce a brand film focused on health and inspiration. Pre-development, I closely studied the Lady Lolas instagram account and performed audience outreach, before channelling the Lady Lolas brand identity into a mood board and storyboard which conveyed an upbeat and positive message to motivate viewers. The style of the film was inspired by Katie's fun personality, brand and colourful workout gear, with additional influence of leading sports brands such as Nike and Adidas to inspire the dynamic angles and typography. I also assisted with the shoot and developed a shoot schedule.

Contributors: Northwood Green, CloudHerd Film Co and Lady Lolas.